Hello, I'm Mike!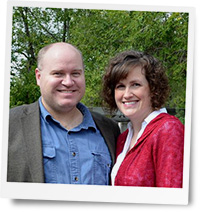 I grew up in East Idaho and while I've spent some years elsewhere, I'm very happy to call this area home.  I can't think of a better place to live, work, and raise my kids.
I'm happily married and have four fantastic children.  I enjoy spending time with family and friends, being outdoors, riding my bike, playing board games, and I dabble in oil painting when I find the time.
Down below are a few photos of some oil paintings I've done.  I've even won a couple of ribbons at our state fair!  Painting is an awesome outlet for me after a day in front of computer screens for work.
My college studies include Education, Graphic Design, Art History, and Programming.  I'm currently working on completing a degree in software engineering from BYU-Idaho.
I have worked extensively in the Web Design and Development industry.  I have worked with teams on web applications for multiple fortune-500 companies. Also, I have designed and built several web sites for small businesses as solo projects.
For the past several years my wife and I have run a successful business centered on an online store.  We've also created and operated the largest cookie-art convention in the world, which brings in hundreds of attendees from across the nation and from several other countries.
Feel free to read more about my professional experience and qualifications on this web site.  I'd love to talk with you and answer any questions if you have them!  Please contact me if you'd like to chat.
A Few of My Oil Paintings